Are you shifting to another city? Are you confused about hiring movers?
Moving is time-consuming; it involves a lot more things than just moving stuff. If you have a tight schedule and limited time, hiring moving companies can help you in many ways.
Here are the key reasons why everybody loves moving and storage companies:
Stress-Free: Whenever we plan to move from one city to anywhere, it always comes with stress and hassle. When you work with a moving and storage company, you can simply rely on them to take care of the process. They have the expertise, knowledge, and experience to complete your work without much hassle. Therefore, give you a chance to focus on other stuff. You don't need to worry about moving; they will provide you backup.
Saves your Time: First and foremost advantage of having a moving & storage service will save you lots of time. You don't need to take long holidays from work to shift or pack your stuff. Moreover, if you have restricted time, they can efficiently cover all your work on a scheduled day. You might have already adjusted your calendar to sort out electricity cable and other services. Hiring a moving company can help you sort out such issues quickly. Packaging, transportation, and unpacking; it takes a lot of time to settle things at the new place, but if you have some professional help, you can complete the task in a more organized way.
They can Pack for You: if you have a time crunch and still haven't packed your stuff, the moving company can help you. They have all the required equipment and other materials for packaging; you don't need to spend extra on packaging material. Packaging can be a huge task, but with professional help, it will be sorted.
Safe Storage: if you have time between a lease and move out and require a place to store your stuff, full service moving companies can help you. Professional storage companies can provide both long-term and short-term storage services, depending on what you need. They have years of experience with all kinds of stuff; they know how to keep your belongings safe and secure. The storage spaces are completely safe and supervised with utmost attention and care throughout the day and night. Therefore, you can confide in the moving company for your belongings.
Convenient: believe it or not, moving the entire house without any help will take you weeks to complete, and still you will leave with one of the other things then either you have to come back or buy new that adds to expenses. Hiring a moving & storage service will come in handy when moving from one place. They can pack, store and transport your belongings conveniently without causing you more trouble or expenses.
Prevent Injuries: Shifting means handling a lot of heavy stuff, and injury is the last thing you want to add right now. You might not be able to handle heavy stuff and end up harming yourself if you have heavy furniture, its always wise to hire a moving and storage company to avoid any mishap. They have a team of experts and all required equipment to handle bulky stuff for years.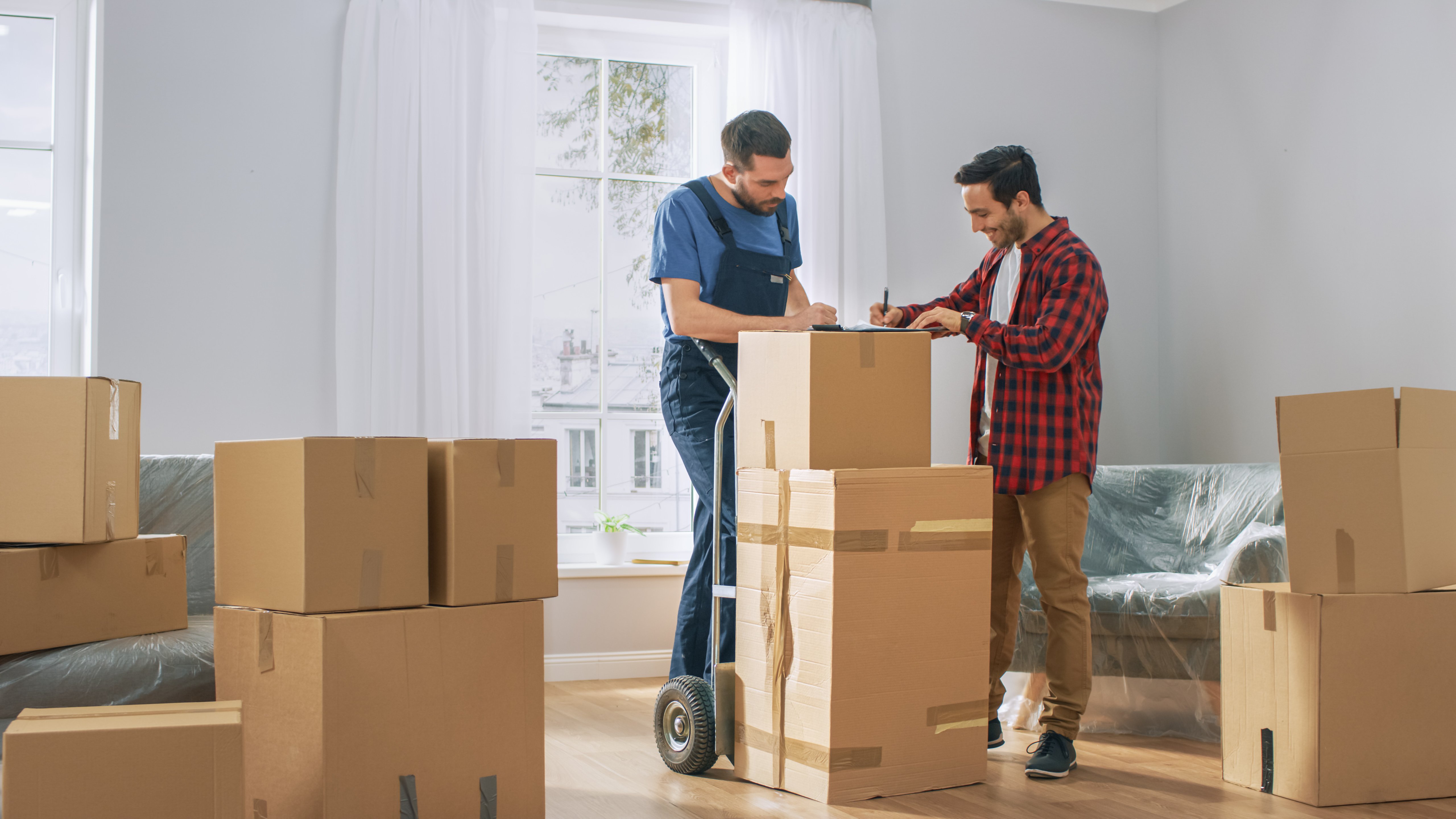 Protect your Stuff: We all have delicate and expensive belongings at home. While moving, the least we want is to lose them. That's why the moving company can help. They create a contract related to precious belongings in case of mishap you can recover from them. Such agreements are signed before packing and transporting your belongings.
You Can Focus on Other Important Things: Well! There's no denying that moving is much more than just shifting stuff. You are going to take your entire life there. There might be a lot of things you need to do at your workplace or with your friends. On top of that, packaging and transportation are certainly hectic. Outsourcing the moving company can help take the burden off your shoulders, and you can happily focus on other stuff.
Professional Srvice and Experience: Let's just say you don't shift day. It will take time for you to figure out things while, on the other hand, full service moving companies have years of experience handling such things. If you have restricted time, hiring the moving company will be a lot more beneficial for you. A well-experienced company will always provide you professional and quality services considering your time limit. Movers are more competent and prioritize important tasks, and if there's an issue, they know how to solve it.
Bottom line: You might think hiring moving & storage service adds to cost, but their advantages outweigh everything. They are more beneficial than you think. If you want to ensure a hassle-free and smooth moving process hiring professional services will work for you.